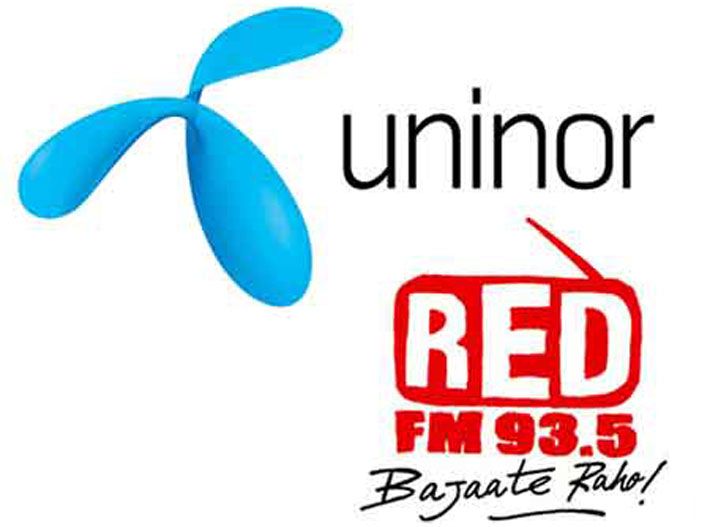 Uninor partnered with Red FM powered by Hungama Mobile to bring the joy of radio in various languages for its customers across India. It will see different states being brought together, with hand-picked songs cutting across language barriers, making music the true unifier. Uninor customers can enjoy music in preferred language from their hometown radio station, now easily accessible on mobile handsets.
Following the tie-up, Uninor subscribers will be able to subscribe to the service by paying Rs 10 for a week, with 100 bundled minutes of free access. The service will be ad free and can be accessed by dialing the toll-free short code 55935. It appears that Uninor intends to push the service mainly to migrants who wish to listen to radio feeds of their home town.
Customers will enjoy nonstop music without any advertisement breaks. The service would be easily available at different pocket friendly subscription charges from Rs 10 to Re.1 bundled with free minutes of music streaming.
It offer radio feeds of Red FM's 8 radio stations including feeds from Delhi, Pune, Ahmedabad, Mumbai, Kolkata, Jamshedpur, Chennai and Bangalore.